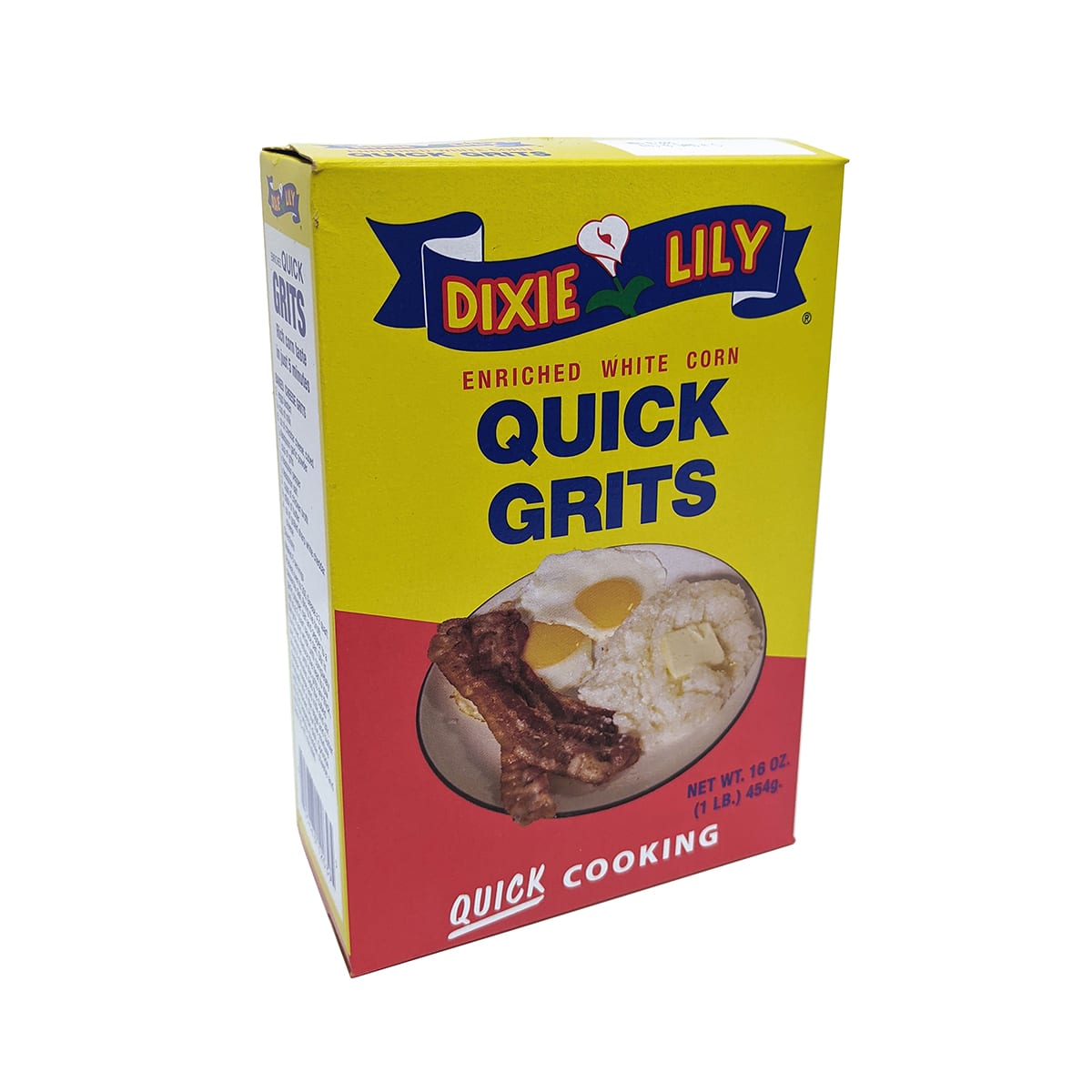 Dixie Lily Quick Grits captures all the distinctive goodness of that real old country corn flavor. When served for breakfast, or in main meal dishes, Dixie Lily Quick Grits are a taste of the Old South.
Cooking Directions
1. Stir grits and salt into boiling water; return to boil.
2. Cover; reduce heat to low.
3. Cook 3-5 minutes, stirring occasionally.
4. Serve hot.
MICROWAVE DIRECTIONS:
For 1 serving: Combine 1-1/3 cups water and 1/8 tsp. salt with 1/3 cup Dixie Lily Grits in a 1-quart bowl. Microwave at HIGH 4-5 minutes, stirring occasionally. Let stand until desired consistency.
 
1/2 Serving
(Approx.)
1 Serving
4 Servings
6 Servings
Boiling Water*
3/4 cup
1 1/3 cups
5 1/3 cups
8 cups
Grits
3 tablespoons
1/3 cup
1 1/3 cups
2 cups
Salt
Dash
1/8 teaspoon
1/2 teaspoon
3/4 teaspoon
Yield
3/4 cup
1 1/3 cups
5 1/3 cups
8 cups
*For thinner grits, add more water. For thicker, creamier grits, cook longer.
This product's ingredients are grown, sown, milled and packaged in the USA. This is a Gluten Free product.
Contains a bioengineered food ingredient.